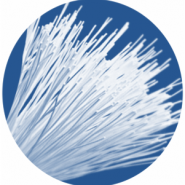 Porelogix Ultrafiltration Systems are built utilizing PVDF, PAN & PES Hollow fiber Ultrafiltration membranes.
Drawing from 50+ years of fluid engineering Porelogix systems are designed to maximize the efficiency of the regeneration process while maintaining greater than 90% recovery. Coupled with stringent German automotive manufacturing standards, Our membranes are the most technically advanced membranes on the market today
Designed with CFD (computational Fluid dynamics) Simulator
Designed with FEM (Finite Element Method) to simulate the mechanical (Fracture) behavior
Manufactured in a fully automatic manufacturing facility that adheres to the most stringent German automotive Standards.
Membrane Design Features

High degree of variation and combination for mechanical and chemical cleaning
Optimized Air Scouring
- Forward Flush + Air Scouring
- Back Flush + Air Scouring
Optimal inflow/distribution of feed components (> 110 outlet points trough cross section and height)
Maximum design flexibility for different modes of operation
- Interconnection between modules
Single side potting (U-shape Configuration)
Significantly reduced back pressure during back flush process
Allows for more efficient air scour
Compact hydraulic optimized reject flow with minimal dead-zones
 Porelogix Ultrafiltration Systems are designed with either PVDF, PAN or PES.